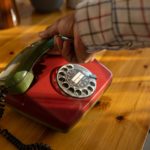 Texas has recently joined the country's other 49 states as part of the nationwide Anti-Robocall Litigation Task Force, with the intent to investigate and take legal action against telecommunications companies responsible for bringing the majority of foreign robocalls into the United States.
The bipartisan task force was created with the intent and singular goal of cutting down on illegal robocalls in the U.S.
Robocalls have long been a national problem, often coming from phone numbers originating in unfamiliar areas. The Anti-Robocall Task Force is focused on shutting down the providers that profit from this illegal traffic and those who refuse to take steps to prevent these scam calls.
An estimated $29.8 billion was stolen through scam calls nationwide in 2021, with most of the scam robocall traffic originating overseas.
It is advisable for any person receiving these calls to ignore the numbers and block them. If any of these calls are answered, do not share personal information with the caller, and hang up immediately.
For more information on robocalls and reporting these scams, Texas residents can visit the Texas Attorney General's website.