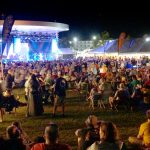 As the sea breeze swept over the music fans during the last night of the Mile 0 Festival in Key West, there was a sense that this experience had been transformational to say the least. The many festival goers that came from states like Alabama, North Carolina, Florida, and of course Oklahoma and Texas all converged on America's own Caribbean island for 6 amazing days in Key West. Saturday night's headliner was Fort Worth's own Cody Jinks. During "Hippies and Cowboys", Cody let the crowd sing one of his most popular songs back to him. It was incredibly moving to be on an island thousands of miles away from Corsicana and see so many folks who are familiar with Cody Jinks and his music.
Even though the festival technically started on Wednesday, anyone that was on the island on Tuesday night was also treated to an intimate acoustic show at the Smokin' Tuna with Wade Bowen, Cody Canada, Keith Gattis, and Kristen McNamara. The venues at Mile 0 Fest seemed to be used to handling the heavy business. Jason Boland's set on Thursday was packed, and still Irish Kevin's kept up with the crowd. Irish Kevin's and Durty Harry's were just steps away from the Somkin' Tuna. Everything was close together, so moving around from show to show was easy. Daytime shows at the Smokin' Tuna did not disappoint. Kylie Rae Harris and Lucas Bevan shared the stage on Friday morning for a wonderful and soulful set that left the crowd gathered feeling like they had witnessed something special. Garret Bryan and Jared Deck were up next. Incorporating the keys into their set and sharing new music, Garret and Jared made an amazing impression on those in attendance. Later, John Moreland had the Tuna's crowd hanging on his every word during songs from his "High on Tulsa Heat" and "Big Bad Luv" albums.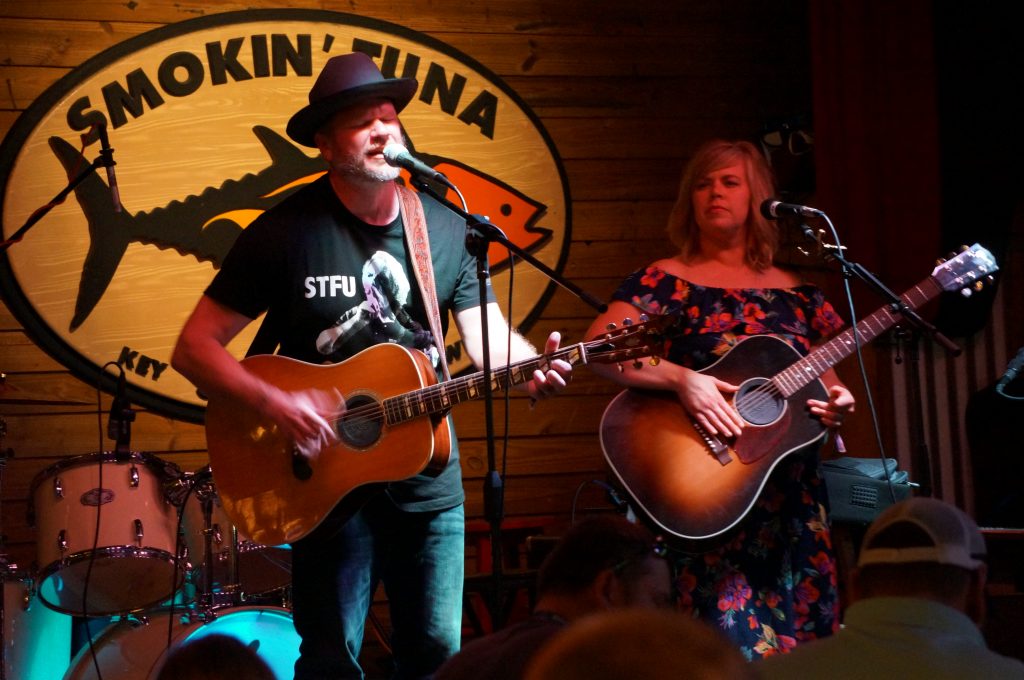 From William Clark Green and the Old 97's high energy shows to Walt Wilkin's, Jason Eady and Courtney Patton's deep lyrical masterpieces; Mile 0 Fest had a little something for everyone. The lineup included a great variety of bands for fans of Texas and Red Dirt music, Turnpike Troubadours, Shooter Jennings, Jack Ingram, Charlie and Bruce Robison, Jason Boland and the Stragglers, The Black Lillies, Mike and the Moonpies, the talent list at the all new Truman Waterfront Amphitheater seemed to just go on and on! Plus, it's also one of those festivals where the artists get to enjoy seeing, and collaborating with, each other. Stoney LaRue hopped up on stage barefoot and gave the crowd a show to remember, just before Wade Bowen took the main stage Wednesday night and had the crowd signing along, dancing, and generally feeling great about life. Every one of the bands played up to the hype and gave us all memorable and transcendent experiences. Dalton Domino put on two great shows, one Friday at the Main stage and one Saturday night as the last full band to play the Tuna as part of Mile 0 Fest. The Great Divide's show on Saturday was highly anticipated and lived up to all expectations. Gold VIP level attendees were also invited to a private acoustic show with Mike McClure and Cody Canada at the historic San Carlos theater, an acoustically perfect venue. Thursday, the Platinum VIP party acoustic set featured Rhett Miller of the Old 97's and Evan Felker of the Turnpike Troubadours. The vibe on the island made for a great group of festival goers all enjoying wonderful music in a beautiful setting. I saw people allow others in front of them in line for drinks, help each other reserve chairs, and basically enjoy the island feeling.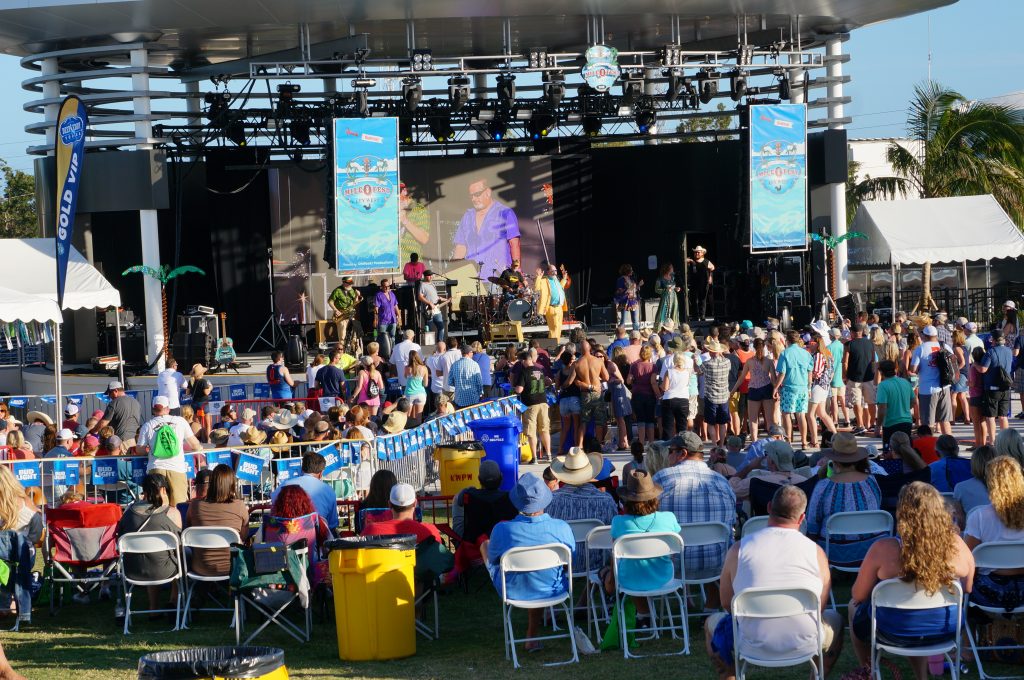 Key West also offers after party venues like no other. After the shows at the Smokin' Tuna, Irish Kevin's, and Durty Harry's were finished there were still venues just getting going on the island. Some band members headed for karaoke at Rick's or a drink at the Green Parrot, a local favorite. There are so many unique and interesting things to do on the island. A great way to spend a couple hours is to tour the Hemingway Rum Company distillery. Papa's Pilar rum is made here, and more than just a step by step process of showing you how the product is made, they also educate you about Rum's history in the world and in the United States. The tour concludes in the tasting room, where you can sample their excellent dark and blonde varieties.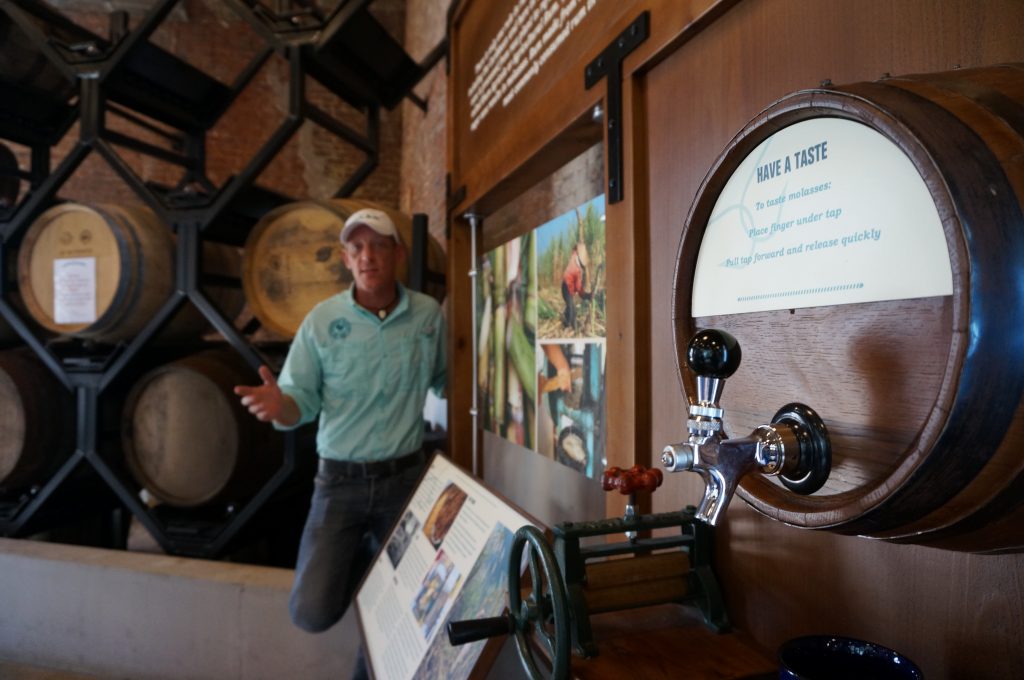 This distillery is connected to the Hemingway family, and part of the tour includes the history of the name and how it came to mark their brand. It's a fascinating story, and the tour hosts are very knowledgeable and happy to share it with you. Just down the street is the Hemingway House, another must-see for many Mile 0 Fest goers. Fury Adventures had you covered if you were ready to explore the sea. From jet ski charters, to evening excursions with artists there was a way for everyone to have the type of getaway they desired.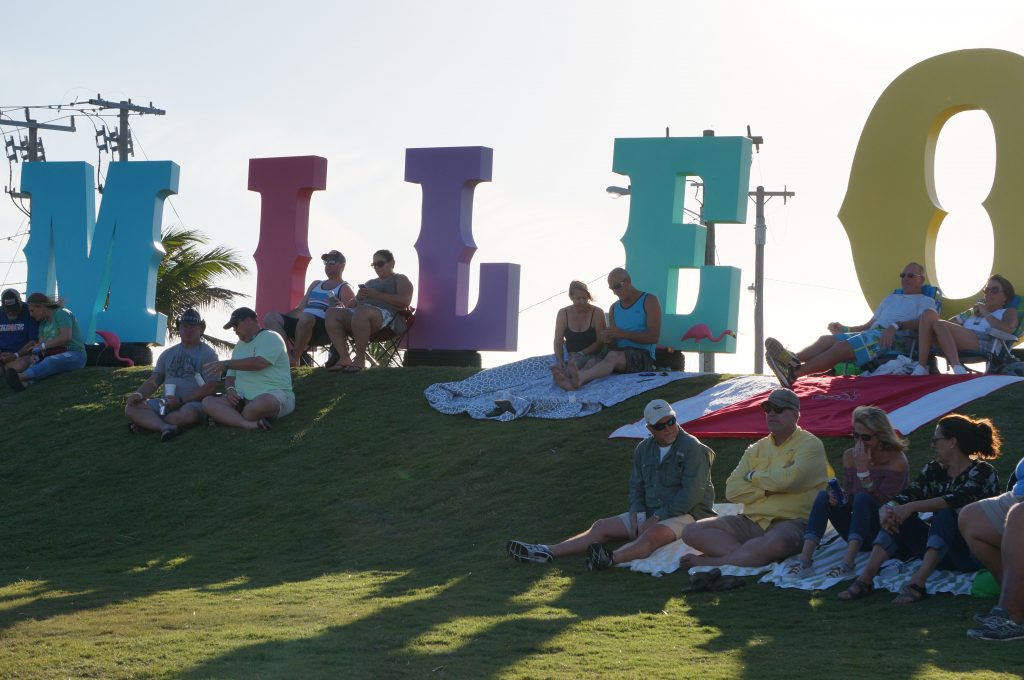 One of the best parts about Mile 0 Fest was how well organized the festival was from the moment you landed on the island. Our group took a flight to Miami then a shuttle to the Keys that provided an excellent drive down the beautiful intercoastal highway. Upon arriving, we were provided with easy to read festival maps and guides, shuttle schedules, lists of places to eat and things to do, and plenty of ways to connect with fellow music fans through easy to navigate schedules and on time set times. For all of the hardships that the Mile 0 Fest encountered, such as the devastating hurricane that threatened the hotels and condos hosting the event staff and attendees, to the construction timeline of the Truman amphitheater, this festival not only lived up to all expectations, it exceeded them. Mile 0 Fest is already making plans and allowing folks to pre-book for next year at mile0fest.com. It's highly recommended that you get on it early, because this festival is just going to grow.