106.9 The Ranch is looking for the Best of the Best of Texas Bands to compete for the coveted title and the winner takes all grand prize including a recording session to produce a single with Bart Rose at Fort Worth Sound AND $1000 in credit for Merch with Printed Threads! The 106.9 The Ranch Battle of the Bands at Derrick Days is April 29, 2023. Does your band have everything it takes to walk away the winner? Now is your chance to enter to win!
The 106.9 The Ranch Battle of the Bands will accept submissions now through March 10th at 11:59pm, and then open up to Fan Favorite Voting on March 15th. The top three bands will perform live for judges at the Derrick Days Main Stage on April 29, 2023 from noon to 3pm. See the Official Rules and Info below!

Battle of the Bands Submission
Supported in Part By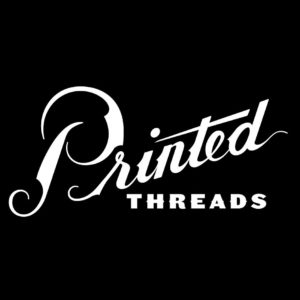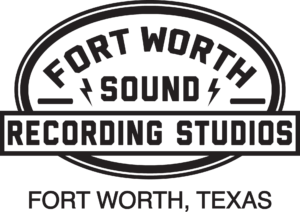 106.9 The Ranch Battle of the Bands at Derrick Days 2023
Official Rules and Regulations
Eligibility
Entrants must not have any contractual agreement that will prevent the band from fully participating in the competition. Participating bands must write and perform original music. The competition will consist of a 40 (forty) minute live performance on Saturday, April 29th between 11am and 3pm at the Derrick Days Festival Main Stage in Corsicana, TX. Entrants cannot be employed by or immediately related to employees of The Ranch Radio Group or any other "sponsors", defined below.
How to Enter
Online Submission: No purchase necessary.  Entries accepted February 13 through March 10, 2023. No entries accepted after 11:59 p.m. March 10, 2023.  Entrants must completely fill out entry form found at www.1069TheRanch.com, including email band name, Contact information, and submit a video of one song. Video submission needs to be a YouTube link.
Selection
All entries will be screened by Ranch radio station personnel.  The top entries will be selected and contacted by March 15, 2023.  Those selected will be put on the Ranch webpage for listener voting March 15 – April 9, 2023.  On Monday, April 10, 2022 the top three bands based on votes will be announced and invited to compete in the 106.9 The Ranch Battle of the Bands competition to be held at the Derrick Days Festival Main Stage in Corsicana, TX on April 29, 2023.
Judging Criteria
The three selected bands will compete for the grand prize at the 106.9 The Ranch Battle of the Bands at Derrick Days 2023.  Judges selected by 106.9 The Ranch will be on-site throughout the competition.  They will judge on the criteria of Instrumental Ability and Technicality, Vocal Ability, Song Writing, Crowd Interaction and marketability in the Texas Music Scene.
Prizes
First place receives a recording session at Fort Worth Sound, to produce one single and $1000 credit with Printed Threads for a merch order. Other prize items may be added at a later date tbd.
All prizes are non-transferable or assignable.  Each prize winner is responsible for compliance with all federal, state and/or local laws and regulations that apply, including, without limitation, payment of applicable taxes.
106.9 The Ranch is not responsible for any incomplete entries or technical errors during the entry process, including but not limited to power outages, internet coverage issues, and technical difficulties.
The Station, all sponsors and affiliates have no liability for any injury or damage to either persons or property incurred by entering or participating in any contest and/or the use of any prize.
The station reserves the right to disqualify or render ineligible any entry based on its sole discretion.
The Station reserves the right to change, update, or amend any rules without prior notice.
By participating, all Entrants give the Station, Sponsors and affiliates unrestricted rights to any photos, video, recordings, information collected in relation to the contest for promotional or any use it deems appropriate without compensation.
By participating all entrants are agreeing to the Official Rules.